Paralegal Manual 2016
The Paralegal Manual is an invaluable tool for anyone who works in the field of development and access to justice. It provides up-to-date information on most of the laws and legal procedures that affect everyone who lives in South Africa. The manual has been specifically developed to aid NGOs, advice offices, shop stewards, community development workers and others who assist disadvantaged individuals and communities to access state services or to sort out legal problems.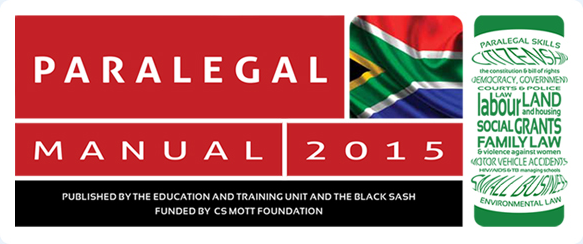 Paralegal Manual Chapters
To learn about the contents of the chapter click on Read more. Click on Download to access a PDF version of the chapter.
Click here to download the full printable version of the Paralegal Manual in PDF format.